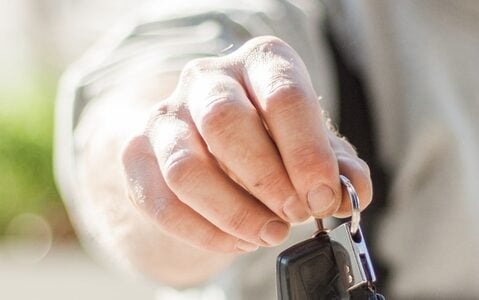 SERVICE ADVISOR REQUIRED
The Company
Monza Sport is an authorised service dealer for Fiat, Jeep, Alfa Romeo and Abarth and have an independent sales operation dominated by the above marques. We are a family run business and have regularly been voted No 1 in the country for Customer Service.
We are currently recruiting for a Service Advisor to join our friendly, supportive team in Ashington.
The Role
As a Service Advisor you will play a vital role within the dealership being the point of communication between the Technicians and our customers.
Responsibilities
Arranging and booking customers' vehicle servicing appointments via telephone and email.
Greet customers and become their point of contact for the duration of their vehicle being within our Workshop.
Be able to provide updates and consultatively advise on repair work being or needing to be carried out.
Create customer invoices and run through the work that has been carried out on their vehicle.
Proactively reschedule appointments for the customer for any future vehicle maintenance or servicing.
Required Skills and Experience
An ability to provide tailored customer service to a wide range of customers.
Comfortable working to deadlines and managing customer expectations.
Preferred Skills
Knowledge of Navigator from DMS
Benefits
22 days Annual leave
Bonus Scheme
Pension scheme
Private Healthcare
Please get in contact on 01903 893052 and ask for Bryn Griffiths or Keith Avey or use the contact form below.
Experienced Technician required for JEEP or Abarth/Alfa/Fiat/
Competitive salary based on experience + Health Care + Car
West Sussex – RH20 3DD
Monza Sport
Approved service dealers for Jeep, Alfa Romeo/Abarth and Fiat urgently require a skilled Technician here in their busy franchised service department in Ashington, West Sussex.
Monza has a great reputation in Alfa and Abarth circles and has been associated with Alfa Romeo for over 15 years, regularly being voted No 1 in the country for Customer Service. Recently appointed as a Jeep Approved Service Dealer, we will be bringing the same levels of customer satisfaction to the legendary off-road Jeep product.
Vehicle Technician
Whilst we would prefer to recruit a Jeep/Fiat/Abarth/Alfa Romeo trained Technician at this time, we are still heavily involved with specialist Subaru servicing and as Manufacturer Product Training will be provided, aptitude is more important than similar manufacturer experience.
Monza Sports provide General Service and Repair, Petrol and Diesel System repairs, Clutches & Gearbox, MOT, Subaru/Alfa/Abarth Warranty, Electrical Diagnosis and much more. You will be working in a small loyal, hard-working, established team.
You will be entered onto a Manufacturer Training Programme that will provide on-line distance learning as well as some Technical training off-site.
The successful candidate will have the following:
At least 4 years experience.
Proven record of achievement in vehicle repairs.
Excellent time keeping.
Great Drive and motivation.
Problem-solving ability.
MOT tester an advantage.
Other Benefits
Competitive salary
Bonus scheme
22 days Annual leave
Opportunity to join their pension scheme.
Private Healthcare
Please get in contact with us by phone on 01903 893052 and ask for Bryn Griffiths or Keith Avey or use the contact form below, attach your CV and we will be in contact with you.