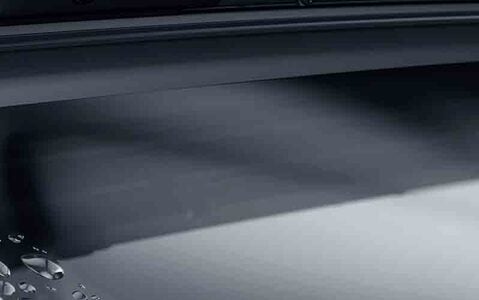 Duxback Windscreen Treatment
From £29.99 +VAT
Duxback is a revolutionary glass treatment that keeps glass as it should be – see through. Rain sleet and snow simply beads, sheds and rolls off, ice does not stick.
How does Duxback work?
Duxback even repels dirt, making your windscreen, side glass or rear glass cleaner and clearer for far longer and if it does need cleaning a whole lot easier to clean.
Duxback is a professionally applied glass treatment that creates a 'hydrophobic' effect on automotive glass.
Originally developed for aviation and applied to Boeing cockpit glass, a Duxback treatment greatly improves safety when driving in pouring rain especially at night.
Why is Duxback safer?
When driving over 40mph, rain water will be blown straight off the glass, no need for wipers!
In wintertime ice will either not stick to the glass or will be much easier to remove.
Research has shown that visibility is improved by 35% when driving in pouring rain.
Furthermore a driver's ability to identify a small object when driving in foul conditions is improved by 25%. A 25% improvement in reaction time is 58 feet at 40 MPH.
Enough to save a life!
Contact us today to make your windscreen safer to drive with!
*Number of treatments required depends on vehicle size and type