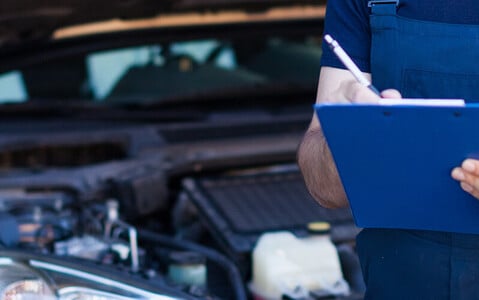 Monza Sport finished 1st out of all UK Alfa Romeo dealers in internal customer satisfaction programmes run by J.D.Power for Alfa Romeo in April 2008, April 2009, June 2011 and September 2011. More recently Jan-Mar 2018 we finished No. 1 out of 165 Fiat, Alfa Romeo, Chrysler and Jeep dealers for Customer satisfaction in the UK.
Our Senior Technician, Kevin Riddles, has been singled out on the FCA Customer Satisfaction Reward Trip to Turin for praise and his input into retaining Monza's exceptional fix right first-time score. Not surprising, as he has been a Dealer Expert Technician for the Fiat group since 2004 and with Monza Sport since 2006.
Labour rates for Alfa Romeo servicing: – £119.95 + VAT Per Hour
Monza Sport customer service facilities include:

Courtesy Cars are available and all are up to just 24 months old or have done less than 24k miles
Wireless Internet (Wi-Fi) is available on site with comfortable waiting facilities and refreshments
The Red Lion pub is just a stone's throw away with a great reputation for food and drink
Genuine Alfa Romeo Parts are of superior quality to pattern parts and benefit from a 2 year pan-european manufacturers' warranty. If these genuine parts are fitted by an Approved Alfa Romeo Service Dealer, then the labour to fit those parts is also covered by that warranty. If they are not fitted by an Approved Service Dealer, then the labour is not covered, even when the part fails after having been correctly fitted.
All Approved Service Dealers have technicians who are not only trained by the Alfa Romeo Academy, but are trained up-to-date. The Approved Service Dealer has recourse to all Recalls required by Alfa Romeo and these are automatically checked to ensure they have been carried out.
Book Your Service Appointment